2019-01-08
Now is a Good Time to Buy a Vacation Home!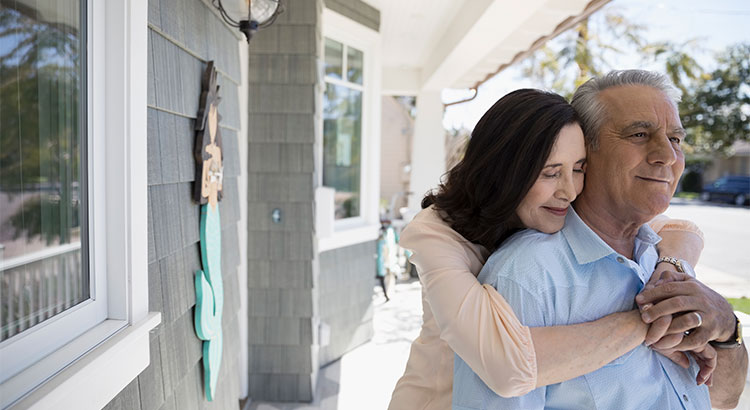 Every year around this time, many homeowners begin the process of preparing their homes in case of extreme winter weather. Some others skip winter all together by escaping to their vacation homes in a warmer climate.
For those homeowners staying at their first residence, AccuWeather warns:
"The late-week cold shot should fade next week, but this is a warning shot for winter's return late in the month and early February."
Given this, it's time to go and stock up on winter weather supplies! However, if you're tired of shoveling snow and dealing with the cold weather, maybe it's time to consider obtaining a vacation home!
According to the Investment & Vacation Home Buyers 2018 Report by NAR:
"72% of vacation property owners and 71% of investment property owners believe now is a good time to buy."
It's time to take advantage of the equity in your home. As the latest Equity Report from ATTOM Data Solutions stated:
"Nearly 14.5 million U.S. properties (are) equity rich — where the combined estimated amount of loans secured by the property was 50 percent or less of the property's estimated market value — up by more than 433,000 from a year ago to a new high as far back as data is available, Q4 2013.

The 14.5 million equity rich properties in Q3 2018 represented 25.7 percent of all properties with a mortgage."
This means that over a quarter of Americans who have a mortgage would be able to use some of their home equity to make a significant down payment toward a vacation home, and many are doing just that! According to the same report by NAR:
"33% of vacation buyers purchased in a beach area, 21% purchased on a lakefront, and 15% purchased a vacation home in the country."
Many homeowners who are close to retirement will use some of their equity to purchase vacation homes, which may eventually become their permanent homes post-retirement!
Bottom Line
If you are a homeowner looking to take advantage of your home equity by investing in a vacation home, contact an agent in your area to discuss your options!




Subscribe to RSS Feed
Welcome to our Blog!
2019-04-02
Simi Valley Junk in the Trunk
2019-01-08
Now is a Good Time to Buy a Vacation Home!
2019-01-01
Where is the Real Estate Market Headed in 2019?
2018-12-14
4 Reasons to Sell Your House This Winter
2018-12-12
Don't Get Caught in the Rental Trap in 2019
2018-12-05
Where are Interest Rates Headed in 2019?
2018-11-23
Happy Thanksgiving!
2018-10-27
Open House Sunday October 28th 1:00-4:00 - DREAM HOME on 1/3 Acre in The Crest at Wild Horse Canyon, Simi Valley
2018-10-17
Simi Valley Dream Home in Exclusive Wild Horse Canyon - Panoramic Views!
2018-10-03
2 Factors to Watch in Today's Real Estate Market Whether Buying or Selling
2018-10-02
Mortgage Interest Rates are Still Going Up... Should You Wait to Buy?
2018-09-28
Should I Buy a Home NOW or Wait Until Next Year?
2018-09-25
4 Reasons to Sell your Home this Fall
2018-09-19
25% of Homes with a Mortgage are Now Equity Rich!
2018-09-17
Are Homebuyers Starting to Hit the 'Pause' Button?
2018-09-14
Gorgeous New Listing Coming Soon in Fountainwood Estates, Simi Valley
2018-09-12
National Association of Realtors (NAR) Reports Show It's A Great Time to Sell!
2018-08-17
Housing Market: Another Gigantic Difference Between 2008 and 2018
2018-08-15
Writing a Strong Offer
2018-08-06
Millionaire to Millennials: Owning Your Home Can Help You Retire Sooner!
2018-08-03
Are Lending Standards Propping Up Home Prices?
2018-07-25
How Much Is my Home Worth?
2018-05-25
Tips for the Simi Valley Luxury Home Buyer
2018-05-25
Things to Consider Before Buying a Simi Valley Townhome